This Saturday at the Greenbelt Toy & Collectible Show!
Galaga & Ms.Pacman tournament added to Greenbelt Toy & Collectible Show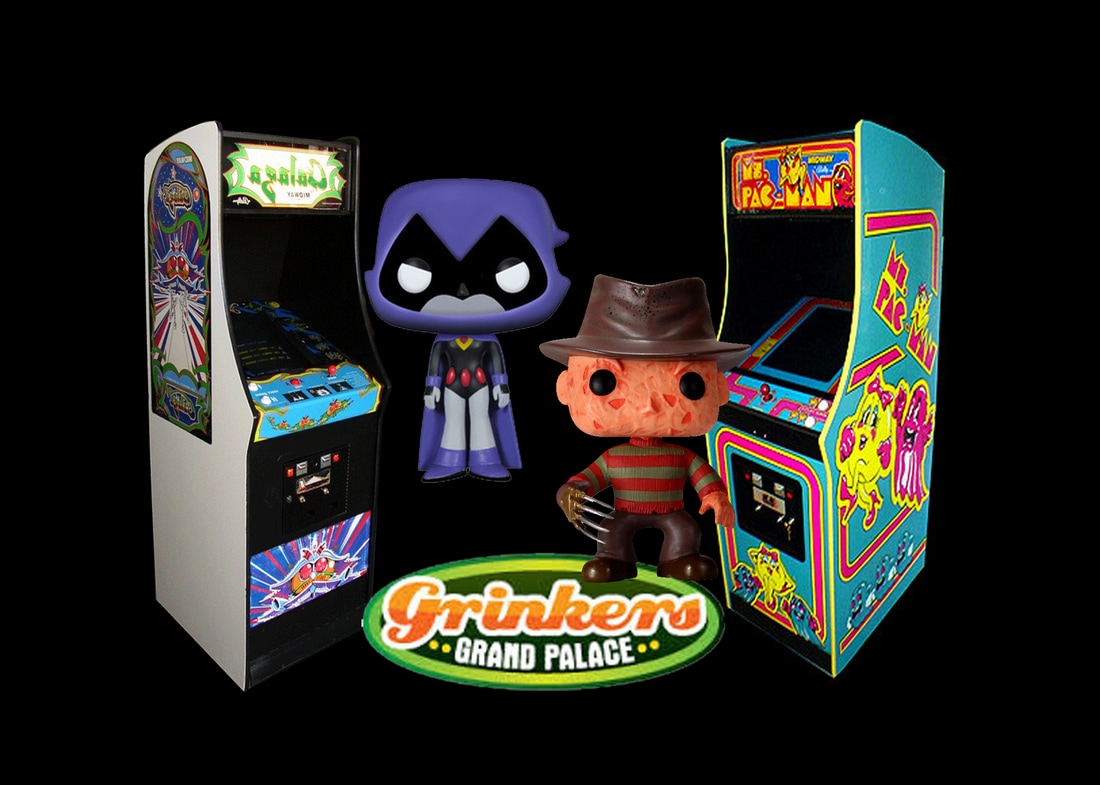 Stop by the Greenbelt Toy & Collectible show this Saturday and enter the Galaga and Ms.Pacman tournaments. Score qualifying starts at 11am. More details to come..
The 501st to appear at the Greenbelt Toy & Collectible Show

The Timberline Garrison serves as the local "Chapter" of the 501st for the states of Idaho and Montana. They will be bringing their backdrop for photo ops so make sure to bring the family to the show. ADMISSION IS FREE . This is a great addition to the Toy Show and the Yo Yo contest as well! Big thanks to the 501st for agreeing to appear.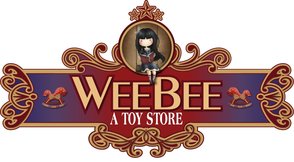 Idaho States has got a new Silver Level Sponsor. WEEBEE is a family owned and operated specialty toy store located in historic downtown Idaho Falls. They have a great selection of Yo-Yos and other specialty items. Thanks for the support!
---
The Idaho State Yo Yo & Kendama Championship & Meridian Toy and Collectible Show are happy to announce some our favorite local shops that will be on hand for both days of the event. Grinkers Grand Palace will be bringing some vintage arcade games to play. 8Bit-Plus will be bring some of your favorite home video game classics and of course the Super Mario 3 Bowser Challenge will take place. Lookout Toy Store will be on hand with your favorite anime items plus plenty Hi-Chew and Pocky and a wide variety of Shirakiku Ramune. Last but not least we just confirmed Turbo Comics! Please keep checking back for updates as we will be adding Yo-Yo and Kendama sponsors very soon.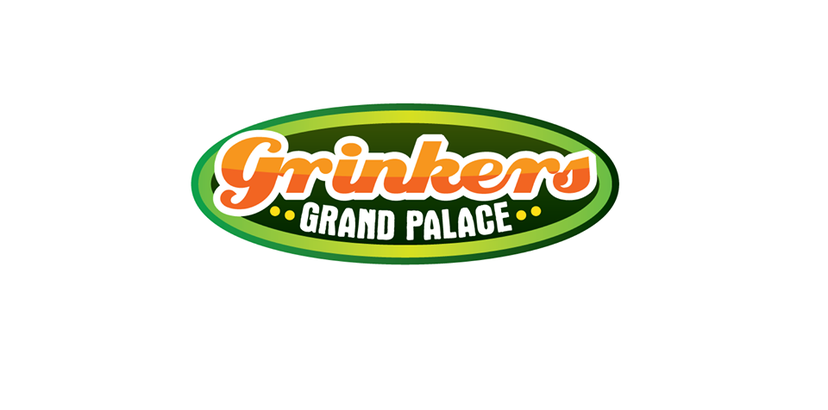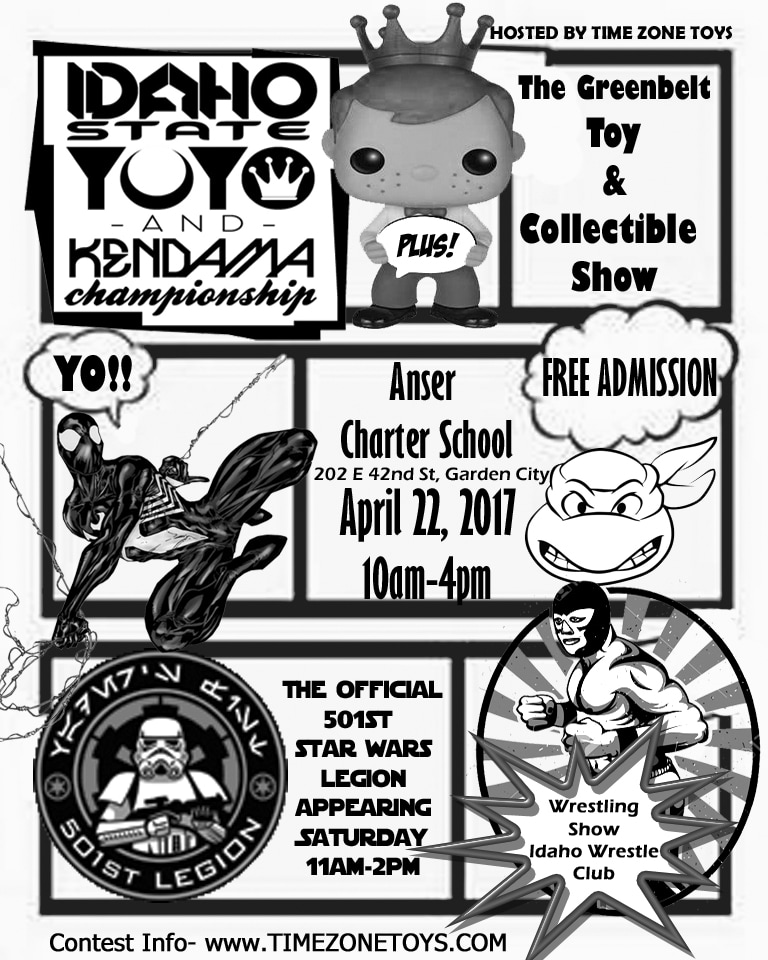 Just added to the Idaho State Yo Yo Contest is the GREENBELT
Toy and Collectible Show
.
We will have a select group of local shops and collectible toy vendors set up before and during the event. Star Wars, Transformers, Teenage Mutant Ninja Turtles, Funko Pop!, Sports Cards, Hot Wheels and Vintage Video Games!
​ Both events will take place indoor at the new AT ANSER CHARTER
FREE ADMISSION
Saturday April 22, 2017 10am-3pm
​
​More info coming soon...
2017 Idaho State Championships - APRIL 22, 2017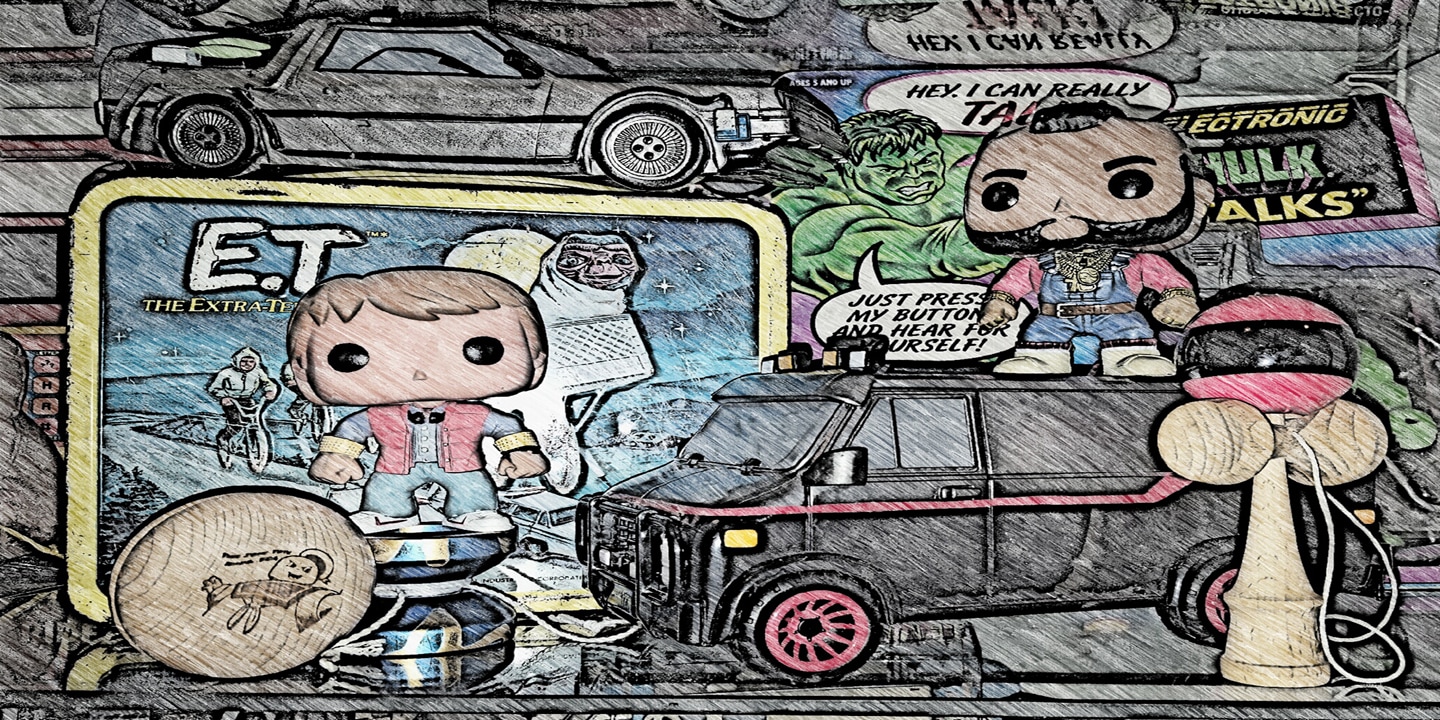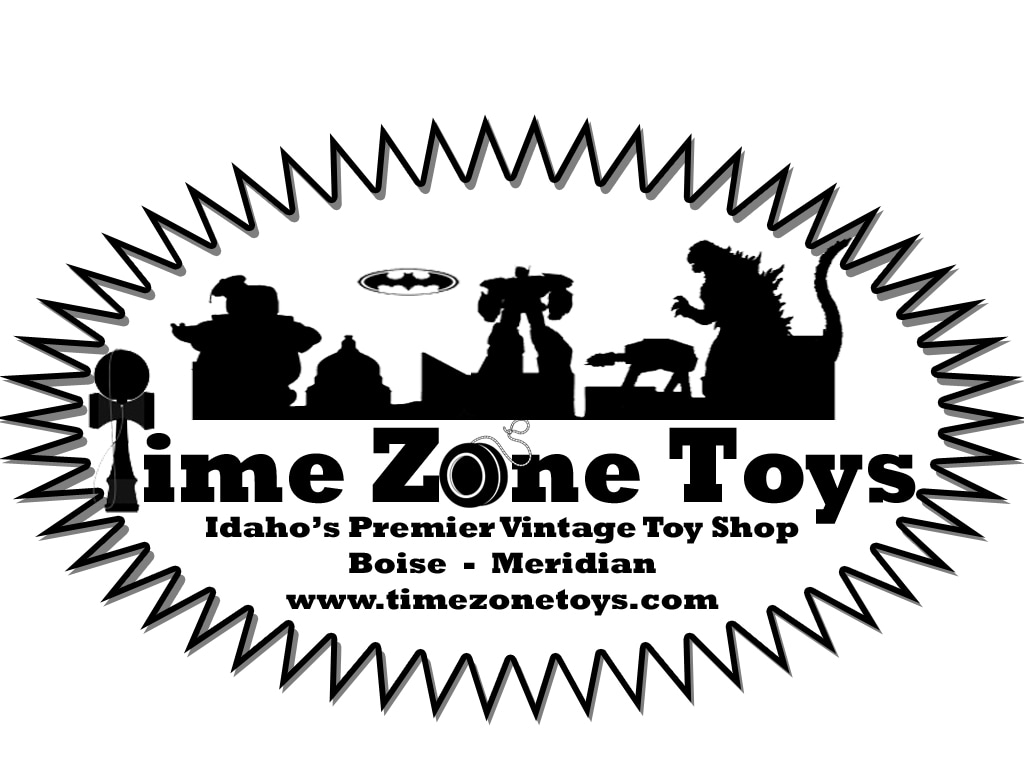 ---
TIME ZONE TOYS YO-YO & KENDAMA CLUB
YO-YO STARTS MARCH 1ST
KENDAMA STARTS MARCH 3RD
MERIDIAN LOCATION
​​ for more info
call (208) 801-1098
Free to attend and learn.
The 2017 Yo Yo contest season begins 2/25/2017


Time Zone Toys will have players entered at the
2017 PNWR Contest
​ 1A / 2A / 4A
National Finals bids at stake!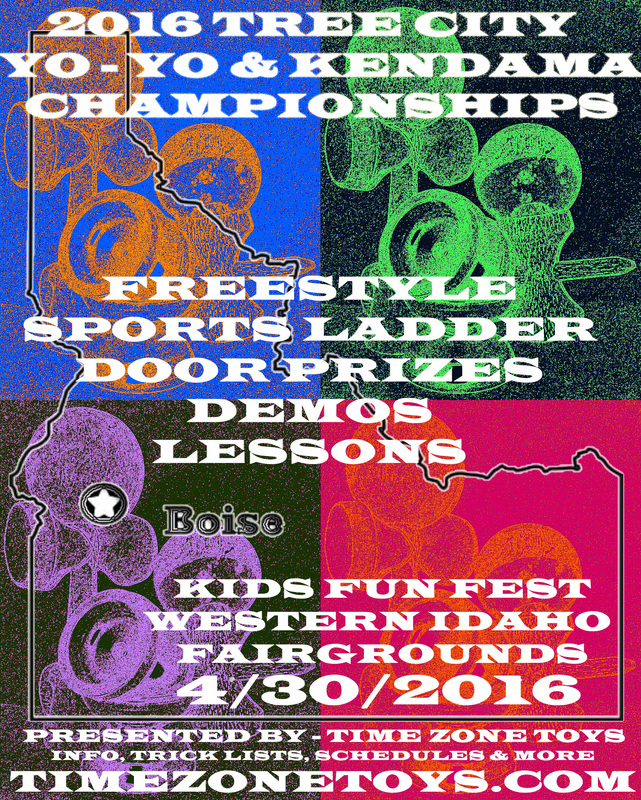 Idaho States is coming up in less than 2 weeks. This event will be held in Pocatello , Idaho. Details are being added daily for the event and

registration

being opens online March 1st.
Team Report from the 2016 United States
Pacific northwest Regional Yo-Yo Championship

Two members from our Time Zone Toys Yo- Yo Club traveled to Seattle for the 2016 US Regional Yo-Yo Contest.
Paul Harness, the current Idaho State Champion, managed to qualify for the finals by getting a top 15 finish out of 49 players in the preliminary round. Paul missed the top 10 by less than 4.8pts. in the final round. This field was loaded with players and included the former 2015 World Champion and the current National Champions from Canada, Iceland and the USA.
Jeremiah Bazan, 9 years old, placed 10th in the Novice Freestyle Division. This field included players ages 9 thru 25.
Both players did an amazing job and represented the shop and Idaho proudly!

Time Zone toys has confirmed to be part of the inaugural Border Town Comic-Con on March12, 2016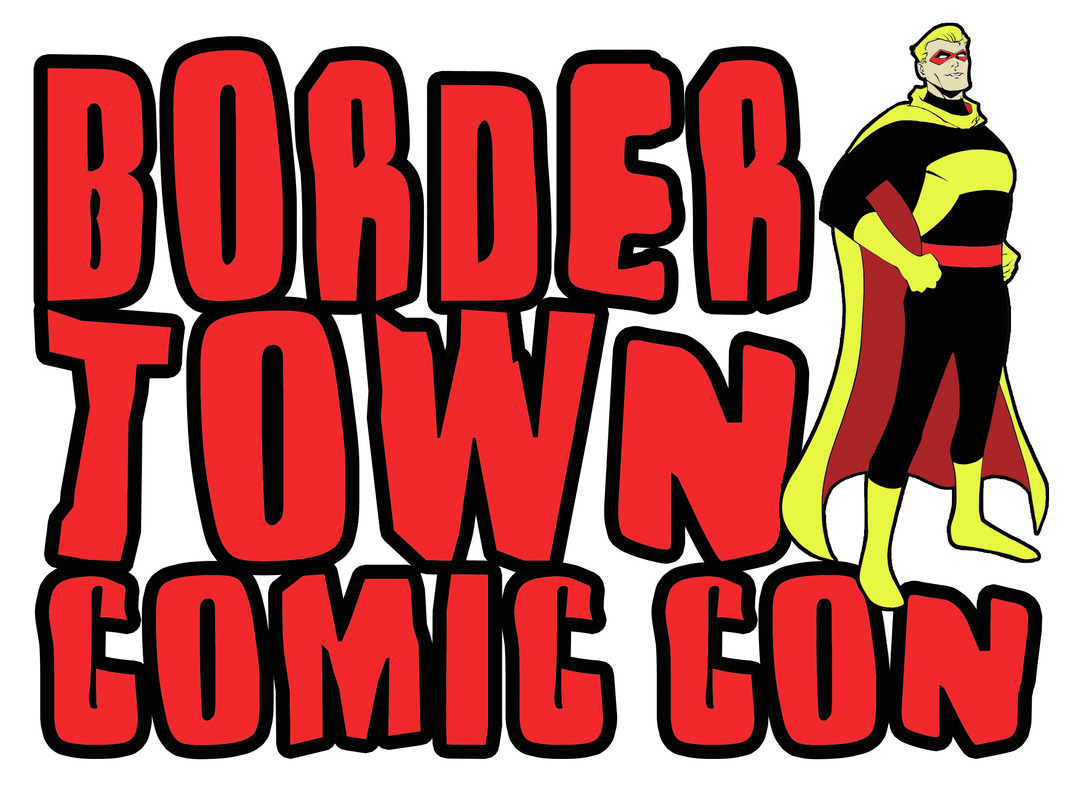 The 2016 idaho & kendama season has begun!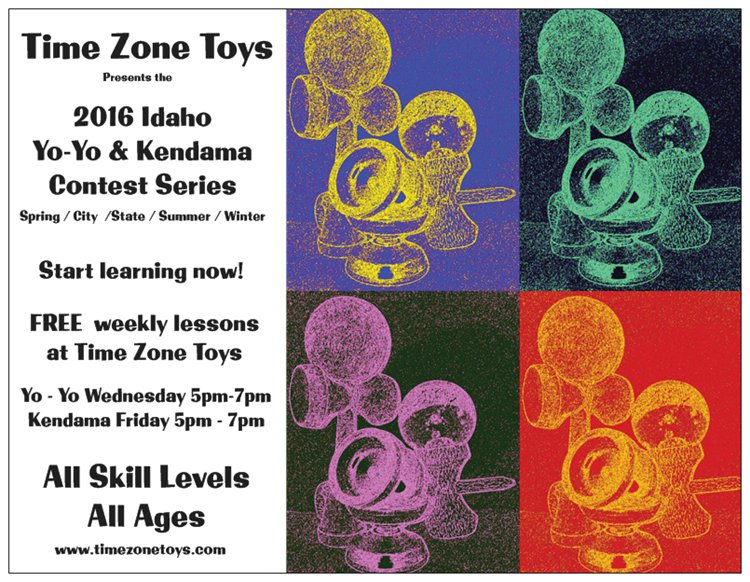 Friday night Kendama Jam to start this January and hosted by local Kendama Pro, Tanika -
Friday night at Time Zone Toys
5pm till 7pm!
Free to attend!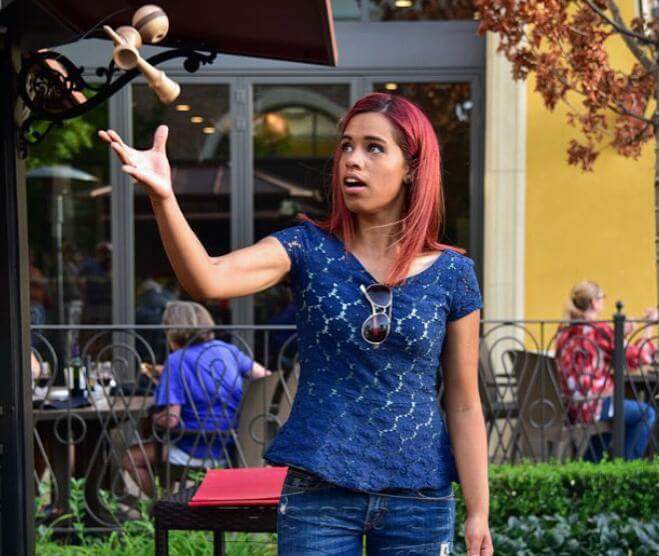 Time Zone Toys Yo Yo Night - Every Wednesday 5pm-7pm

Free to attend and learn. Starts again January 6,2016
Meridian Press article on the Time Zone Toys Star Wars section & Yo- Yo Classes!

Time Zone Toys featured in the Idaho Statesman -
Treasure Magazine "Idaho Unique Destination Location"